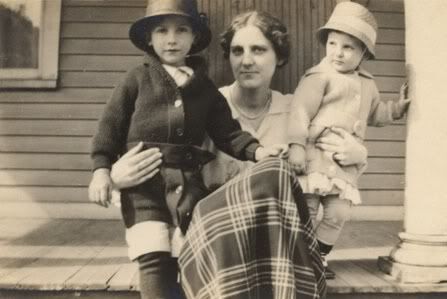 A lovely mother from an era gone by...
Every since I was a little girl, I rememer getting so excited to go to flea markets and sales with my mother. She always likes to tell how when my younger sister and I would go with her, no matter how many brand new, in the package dolls/stuffed animals there were there, we
always
chose the oldest, rattiest ones to take home. She would try to coax us into getting the newer...cleaner...dolls, but my sister and I knew they would soon find good homes. The others, however, the outcasts, the misfits, if you will, may not. We HAD to rescue them!!!
Things haven't changed much these days, except for the twenty or so years that have gone by, and few (very few mind you!) inches taller I have grown. I am still always seeking out the oldest, chippiest, most worn and loved items to bring home. These are the real treasures to me. I am so thankful for those early memories about my trips to sales with my mom. They help to remind me of the simple pleasures we can find in life, and how, for me, it's not the newest, fastest, biggest, shiniest things that will bring joy. It's the things with a past, with a story to tell...with each chip, crack, or blemish...a lifetime of memories are held.
While browsing my mother's eBay store tonight, I found some delightful treasures...all with wonderful pasts I am sure! Each has a story of its own, which can continue to be carried out in yours if you so choose it! Take a stroll down memory lane with some of these beauties...

Antique China Head Doll 24" Marked B & D "AS FOUND"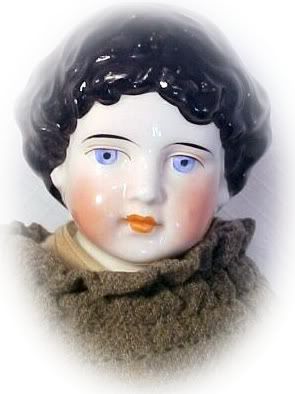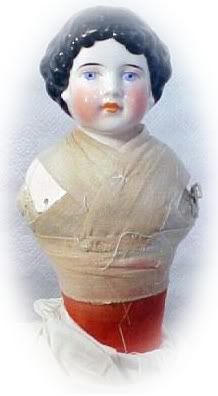 Vintage Print Children Reflections Paper Mache Frame

Vintage Porcelain Toothpick Holder Romantic Couple HP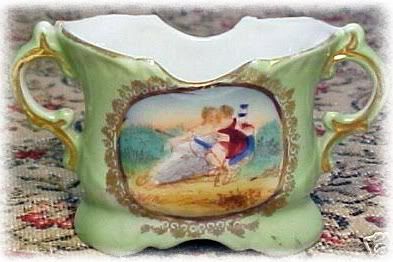 Chicago World's Fair 1893 Youth Companion Ephemera


4 Vintage Individual Creamers Blue Urn Swag Restaurant: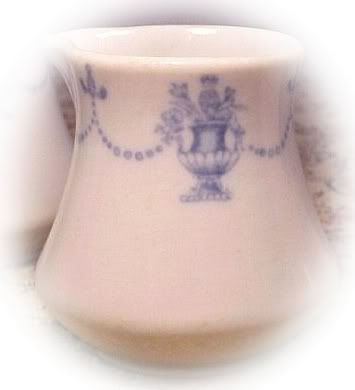 Vintage Porcelain Creamer HP Roses Embossed Gold AS IS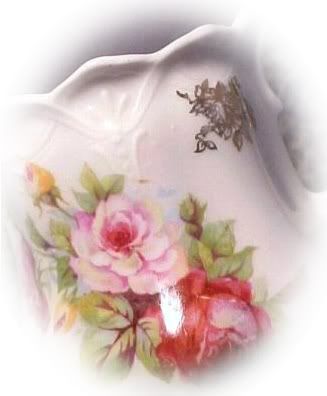 Vintage Porcelain Pink Elephant Salt & Pepper Shakers

And my absolute favorite...this shabby n' so chic creamer!!! (Which I am **hoping** she will find in her Big Big heart to give me! ;)
Vintage Shabby Pink Roses Porcelain Sugar Bowl HP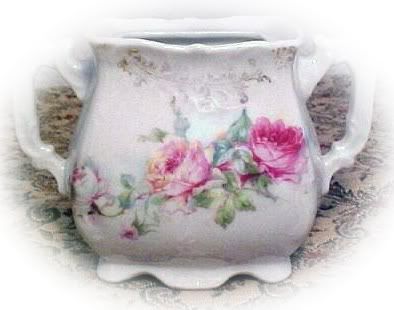 Be sure to check out my mom's website (I designed it!), and sign her guestbook to let her know your thoughts!